We are taking every step to ensure your safety during the COVID-19 pandemic. Find out more >>>
Executive & Luxury Private Hire Vehicles
Driven by Our Fully Licensed & Insured Chauffeurs. Professional, Punctual & Discreet. Arrive Safely, Comfortably & In Style. Over 19 Years Experience. Get an Instant Quote. Professional & Safe. Destinations: Essex, Central London.
Standard MPV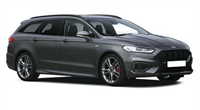 6 passengers (no luggage) or 4 passengers (with luggage)  

 4 suitcases
Executive Mercedes E Class

 4 passengers  

 3 large or 4 medium suitcases
Luxury Executive Mercedes S Class
This chauffeur driven Mercedes S Class has the executive package for ultimate comfort. Arrive to your destination in style with in car WIFI & chilled bottled water. Other refreshments & newspapers available on request.

 2 or 3 passengers  

 2 medium cases or 3 hand luggage bags
Luxury Executive Mercedes V Class 7 Passenger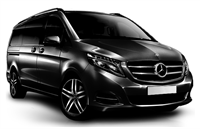 This chauffeur driven Mercedes V Class has the executive package for ultimate comfort. Arrive to your destination in style with in car WIFI & bottled water. Facilities include conference style seating . Other refreshments & newspapers available on request.

 7 Passengers  

 7 Suitcases
Standard 8 passenger MPV

 8 passengers  

 8 suitcases & 8 hand luggage bags
Our Fleet
Air Conditioned
Leather Interior*
Phone Charging
Newspapers & refreshments*
Booster Seats available
Regularly Maintained
Modern & Clean

Our Drivers
Punctual & Professional
Fully licensed & insured
CRB/DBS Checked
We can arrange
Tickets
Flights
Accommodation
Flowers
Restaurants
We have used fyfield travel for many years now for what we consider a very special journey. Too and from Home to different airports and return . Everyone wants a hassle free holiday and for us fyfield does this well from an easy clear booking system . On time pickup and a polite happy driver who assists with one's luggage . They check you have what you need and off you go in clean comfort of their vehicles. On return they are there on time with a smile to welcome you back with full assistance . Nothing is too much bother . Cancellations of flight to change their operation is flexible. Every year at least twice a year. Fyfield travel does a 5 star service . Make you travel one less worry. .
– 
Martin Phipps

–
We have been using Fyfield Travel for some years now, and will continue to do so in the future. Our journeys have all been to airports – Stansted, Gatwick and Heathrow, and we have never had any concerns with the service of Fyfield Travel. The drivers are extremely helpful at all times – loading our cases into the vehicle and asking politely if we had our passports and travel documents, before leaving the house! The quality of driving is very good, and the driver always maintains a comfortable speed. We have, fortunately, never been delayed by any traffic or weather conditions, but one has the feeling that the driver would be mindful of getting you to the airport on time and if at all possible by an alternative route. Having got to the airport, the driver will always check that we have his phone number in case of any problems on our return journey, and he will also let us know where he will be waiting for us. As we exit Arrivals, the driver will ask if we want to buy anything, e.g. food, milk etc. It's these thoughtful touches that make for such a good experience. We would certainly recommend Fyfield Travel.
–
Michael Allen

–
My family and I have used Fyfield travel for many years. They have never let us down. We would never use another company for airport transfers and nights out in London. All their vehicles are spacious and immaculate. It is their drivers, however, that set them apart from everyone else. They are all good, decent guys who are interesting to talk to, very helpful, well presented and reliable. On one occasion, our flight destination was changed midair from City Airport to Stansted. I called as soon as we landed to speak to our driver to explain the situation. He told me not to worry and that he would drive as quickly as possible to Stansted which he did. We were expecting a much higher fare as he had driven so many miles but we were not charged any more than the original agreed amount. Exceptional service.
–
Fiona Little

 –
Thank you to all our customers that have left us reviews on Google!  You can read them HERE. You can also leave your own review there too. Thank you for visiting our site we hope to see you in one of our vehicles soon.